Welcome to Fliterary! We love making new friends.
Let's sit together on the swings and you can introduce yourself:
Hi, I'm Barbara Phinney. I'm so glad to be here!
You have a new book out, what's it about?
Yes, it's called Bound to the Warrior, a Love Inspired Historical, due out in March.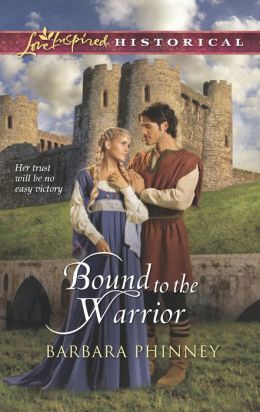 A Heart Unconquered
Widowed Saxon Lady Ediva Dunmow will do anything to protect her people—even marry one of the invading Norman knights. The king sees it as a way to keep Ediva, her lands and her tenants subdued. But Ediva's embittered heart, still healing from the abuse of her first husband, will not yield so easily.
Marriage never held any appeal for Adrien de Ries. Yet it is his king's will, and perhaps his Lord's, too—though he finds his faith tested daily by Ediva's staunch refusal to trust him. As a knight, Adrien survived many battles, but the fight to win Ediva's heart may be his most challenging—and rewarding.
Where can we buy it?
If we invited your main character to sit with us, how would she/he react?
Ediva would be quite calm and polite, I think. She is a Lady, and of noble birth. She wouldn't be very forthcoming with her own story, though.
What would they say? What advice would they give?
Lady Ediva would tell us how important it is to protect those who rely on you. And always be strong, no matter what.
If any one person from history could sit with us, who would it be and why?
Wow, such a good question! I'd love to chat with Boadicea, the Queen of the Iceni Tribe in England. One tough cookie. Or maybe the Apostle Paul. What faith!
Why did you choose to be a Christian writer and what does it mean to you

?
I have always put some level of faith into my stories, so when I was invited to write for Love Inspired, it felt like coming home. It's important to me to show readers that even faithful people stumble. It's only through grace that they can rise up again.
What advice do you have for aspiring authors?
Write. Put that one story you've edited to death out there. And start another one. Study other books you like as if you were studying the Bible. Well, maybe not that much! LOL. But study plots, characters and how each chapter ends. They're all important.
Where can we find you on the web?
Thank you so much for stopping by for a visit!
No. no, thank you for having me!