The Greatest Book (Ever) on Sales & Marketing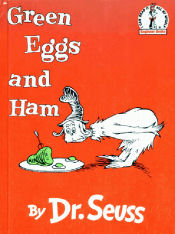 What's the best book you've read on sales and marketing? I'm guessing that if you were to list your top five favorites,Green Eggs and Ham probably wouldn't be in the mix.
But it should be.
Immortal Sam I Am is one of the greatest marketing men ever. Here are two reasons why:
To read the rest, please link to ....
Quantum Marketing